Zermatt Wealth Partners ("ZWP")
Zermatt Wealth Partners ("ZWP") is comprised of a team of complimentary and experienced professionals focused on assisting high-net-worth families, individuals, business owners and executives safely ascend to their financial peaks.
Our firm has nearly 40 years of experience guiding wealth creators and wealth recipients through their financial expeditions.
Our process centers around preparing a detailed financial plan as the GPS and map to identify the most appropriate path forward for each client. As major life and financial events occur, the plan is updated to help each client seek the most appropriate route to achieve their optimal financial outcomes.
Once the initial financial planning work is complete, we design and implement an investment portfolio that we believe is best suited to achieve each client's goals. The investment portfolio is akin to the fitness and gear required to safely and efficiently propel a climber to the peak of a mountain. Our investment team is well versed in all asset classes from stocks & bonds, active & passive, to public and private market investments. The entire investing tool kit is at our disposal. ZWP operates on a transparent, fee basis with clients, allowing our culture to be rooted in service and not sales. This enables our firm to always strive to do what is in the best interest of each client.
The Zermatt team acts as the nexus to a carefully developed network of complimentary specialists in accounting, estate planning, insurance, consulting, investment banking and other areas crucial to the optimal after-tax growth and generational transfer of wealth. These specialists act as the climbing grommets, ropes and portable bridge spans required in mountaineering, connecting generation to generation within a family's legacy.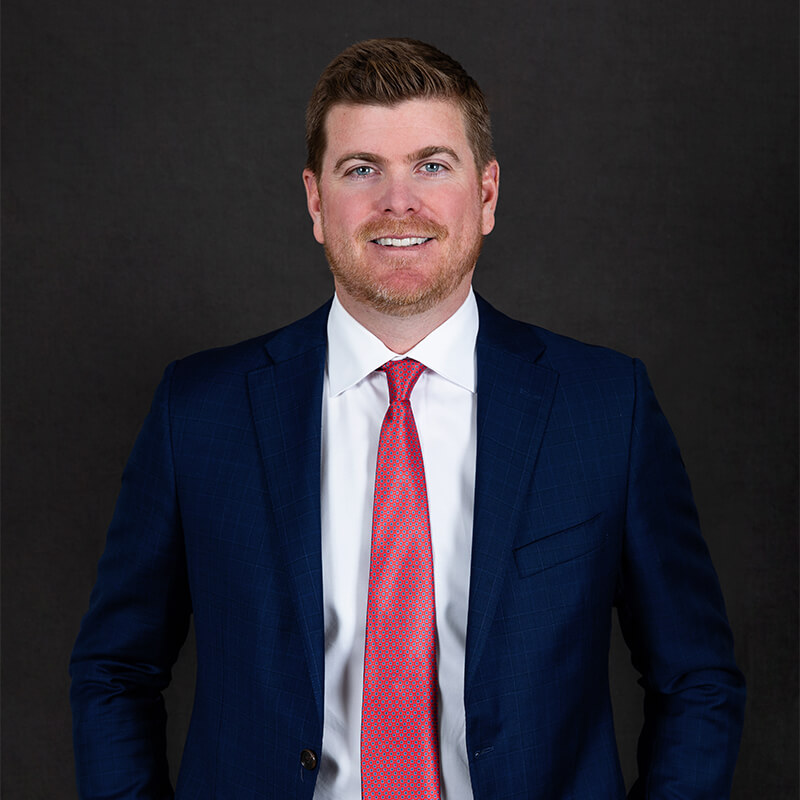 Senior Wealth Advisor & Director of Alternative Investments
Senior Wealth Advisor & Director of Alternative Investments
Andrew Jensen is a Senior Wealth Advisor and an Investment Committee member with Zermatt Wealth Partners. He works to simplifying his high-net-worth client's lives by providing the highest level of wealth management service possible, while always striving for their optimal financial outcomes.
Andrew has spent nearly two decades in investment management and financial services with a broad skill set and knowledge base covering a variety of asset classes and investment strategies. His experience includes managing a portfolio within a long/short equity hedge fund, as Senior Vice President with a commercial real estate investment bank, and as Senior Vice President of a Private Equity and Hedge Fund Investment Platform where he participated in over 60 institutional quality Venture Capital, Private Equity and Hedge Funds.
Andrew has over a decade of experience with investing in a variety of Private Alternative investment funds, including Private Equity, Private Credit, Real Estate and Hedge Funds. He has a thorough understanding of how these strategies can complement and enhance traditional investment portfolios, and he holds the Chartered Alternative Investment Analyst designation. Additionally, Andrew has an in-depth knowledge of low-cost, sophisticated insurance products which can be utilized to minimize the tax implications of actively managed and dynamic investment strategies for higher net worth clients.
In addition to providing exceptional client service as a wealth manager, Andrew is also focused on growing the ZWP practice through forming relationships with collaborative partners, such as Estate planning, CPA and Investment Banking professionals. He is also active in recruiting wealth advisors to join Zermatt Wealth Partners who are attracted to the comprehensive nature of our open architecture, fee-only and fiduciary based Wealth Program and seeking a scalable platform to grow their businesses.
Andrew resides in South Orange County with his wife Kristi and their 4 young children. He graduated from Loyola Marymount University on a men's water polo scholarship where he majored in English with a Business Minor. While at LMU he was a significant contributor to the Lions nationally ranked men's water polo program as team captain his final two seasons, playing the utility and two meters positions. Andrew is an active swimmer, surfer, skier, and outdoorsman. In his spare time, you can find him out in the ocean teaching his kids to surf, building sandcastles with them on the beach, coaching their youth sports teams or out on a family adventure.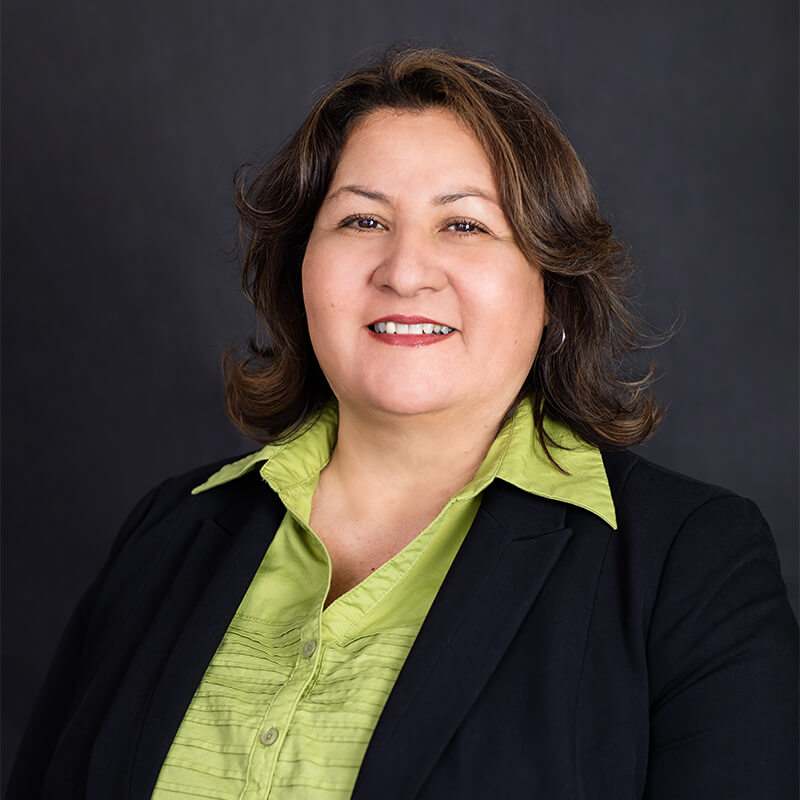 Annette joined Zermatt Wealth Partners in 2018 and has over 35 years of financial industry experience. Annette's experience includes banking, brokerage services and investment management. Prior to joining Zermatt Wealth Partners, Annette worked at Brandes Investment Partners, L.P. as a Senior Portfolio Associate. Annette was responsible for handling the daily operations of their private client accounts and separately managed accounts. Annette's extensive experience in supporting clients and financial advisors in an efficient and professional manner will ensure you receive the highest level of personalized service when you contact our office.
Annette is a native of San Diego and is deeply rooted in her community with many years of volunteer service. When Annette is not providing exceptional customer service, she enjoys spending time with family, friends, and traveling.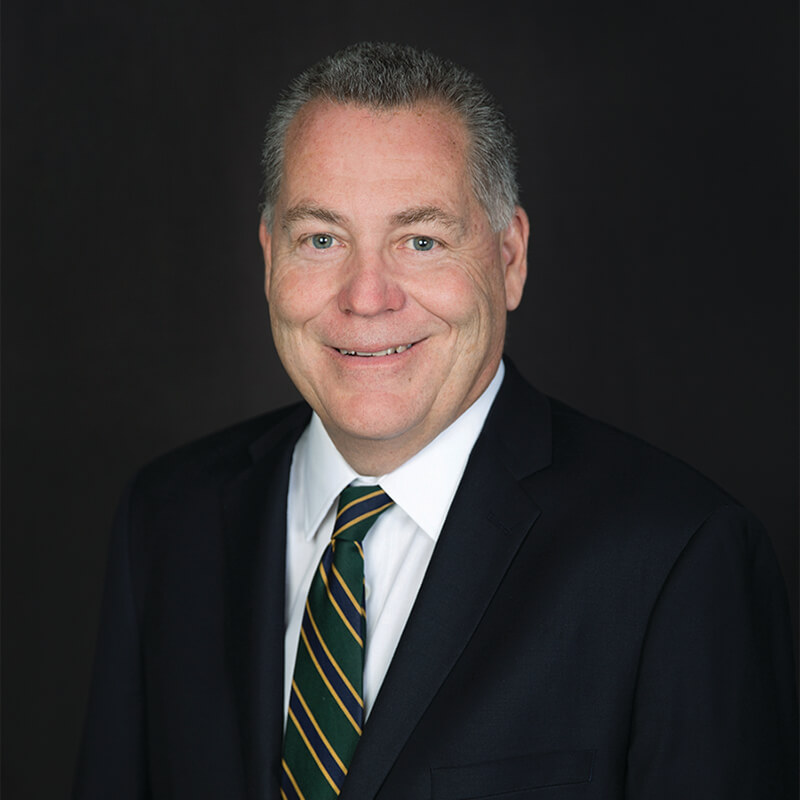 David is a 35-year veteran of the financial services industry, breaking into the business in 1982 with Los Angeles-based brokerage Bateman Eichler, Hill Richards. In 1994, David elected to direct his attentions away from securities sales toward comprehensive fee-based investment management through the formation of David White – Investment Counsel, an SEC Registered Investment Advisory firm. In April 2011, David White – Investment Counsel was merged into Zermatt Wealth Partners. In addition to sitting on the Investment Committee at Zermatt Wealth Partners, David concentrates his activities on the retention and development of client relationships.
David graduated from the University of Arizona in 1981 with a Bachelor of Science degree in Finance with an emphasis in Accounting. David is originally from a small farming community in Central Illinois. He has been a zealous participant in team sports all his life and is currently an active volunteer in the management of several San Diego youth sports organizations.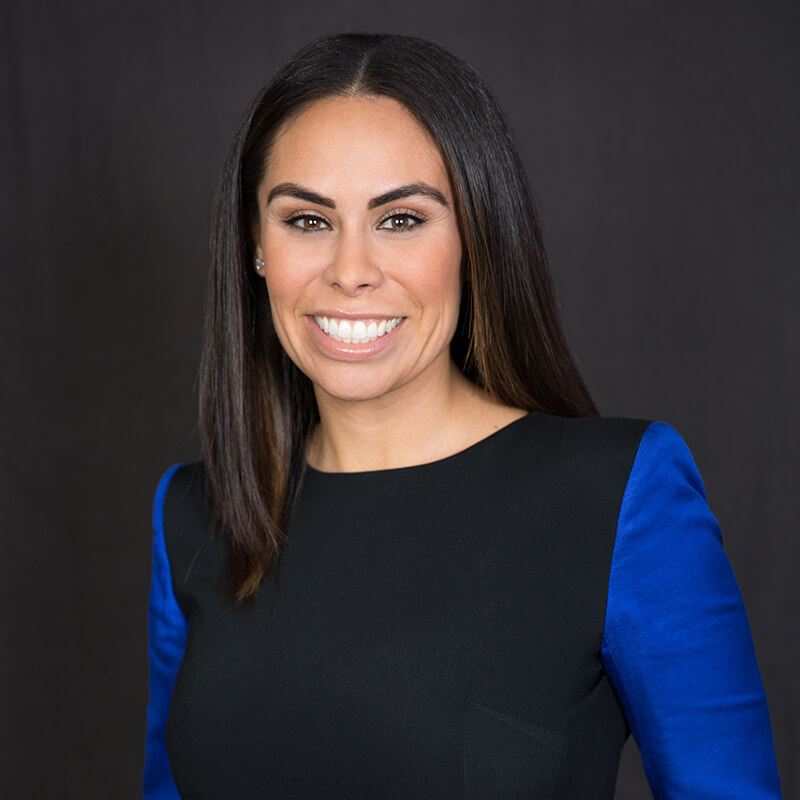 Erica is the Chief Financial Officer for Zermatt Wealth Partners. She is the founder and CEO of Paragon Accountants. She studied international relations and conflict resolution at UC Irvine before receiving dual bachelor's degrees in economics and accounting from UCLA. She has a Masters in accounting, emphasis in taxation from SDSU and an MBA in Finance from National University.
Before forming Paragon Accounting Group in 2003, she was CFO for a non-profit in Los Angeles and senior tax accountant for an international import/export company in San Diego and Tijuana. Her extensive experience and work with other clients are a great complement to ZWP.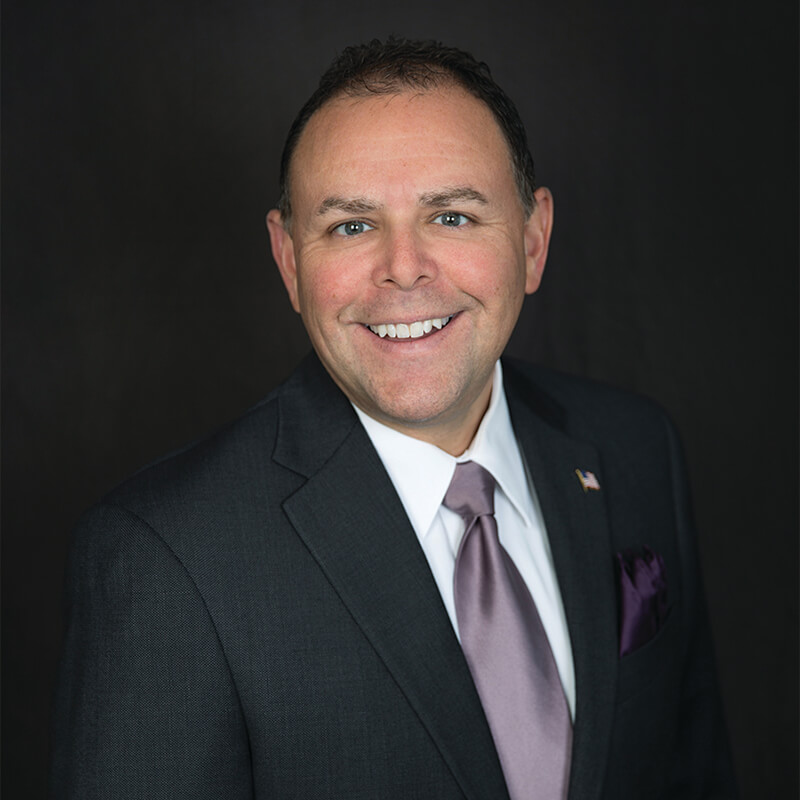 Chief Operating Officer & Chief Compliance Office
Chief Operating Officer & Chief Compliance Office
Joseph is the Chief Operating Officer & Chief Compliance Officer of Zermatt Wealth Partners. His concentration is in the areas of overall operations, compliance, financial reviews, strategic initiatives, and client service. Joseph also sits on the Investment Committee at ZWP.
Prior to Zermatt Wealth Partners Joseph was a Portfolio Manager & Chief of Staff to the Director of Portfolio Management responsible for private client accounts at Brandes Investment Partners, L.P. His duties included implementing the firm's investment decisions, reviewing performance of client portfolios and ensuring adherence to the firm's investment guidelines. Joseph interacted with clients and their consultants in order to provide insights and interpretation of the firm's portfolio strategy and investment philosophy.
Before joining Brandes, he served as a Portfolio Manager for a financial institution where he was responsible for implementing the appropriate capital management strategy for each client's long-term investment goals. Previously, he was a Portfolio Manager with a national banking organization. Joseph earned two BSBA degrees in financial investments and financial real estate from the University of Nevada, Las Vegas. He earned his MBA in finance and international business from the University of San Diego, graduating Magna Cum Laude. He is a member of both the CFA Institute and the CFA Society San Diego and has 30 years of investment experience.
Joseph is originally from Las Vegas, Nevada. He and his wife live in Point Loma. He enjoys spending time with friends, playing tennis, and traveling.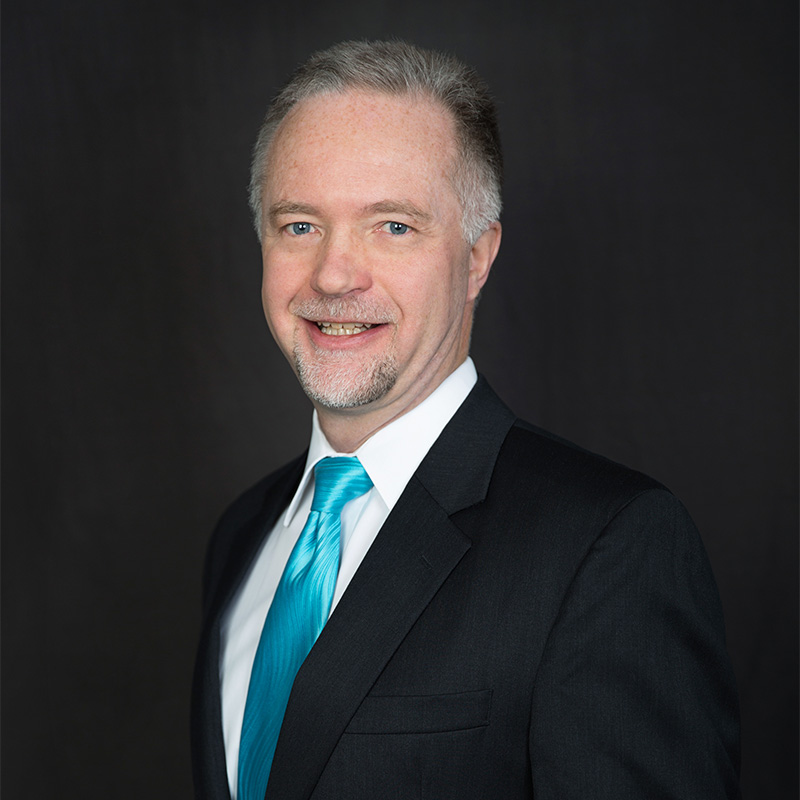 Investment Committee Member, Emeritus
Investment Committee Member, Emeritus
Ken is a Chartered Financial Analyst® charterholder and a member of the Financial Analysts Society of San Diego. Ken graduated, cum laude, from Oregon State University with a B.S. in Psychology, and completed his MBA at Oregon State as well. Ken joined the firm in 1985. He is frequently utilized as a resource for national publications and media. Ken regularly speaks to professional advisors on the state of the economy and other financial issues.
Ken is originally from Cottonwood, Idaho. He enjoys golfing and skiing.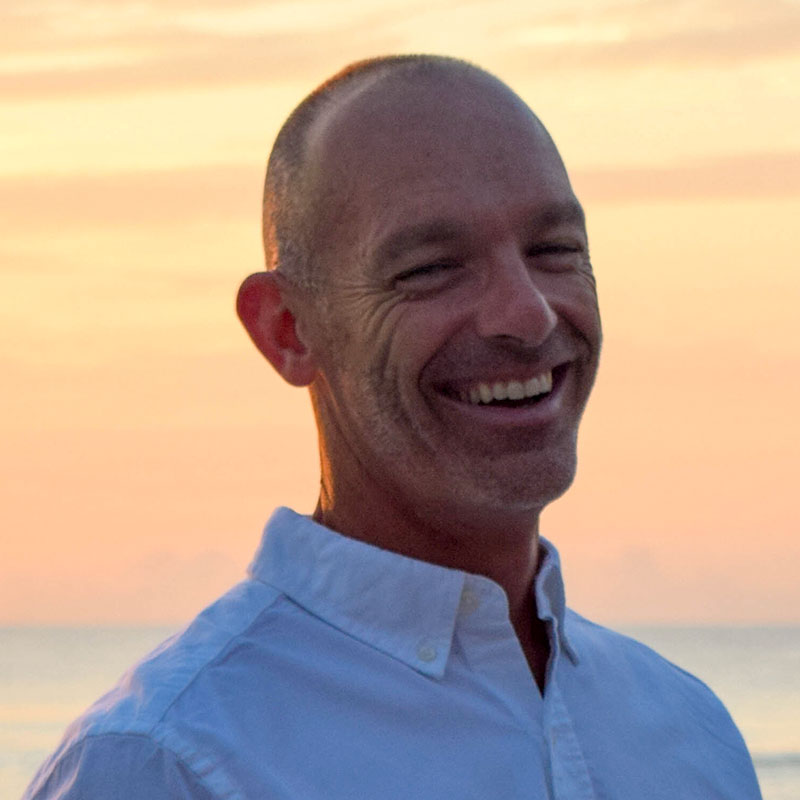 Investment Adviser Representative
Investment Adviser Representative
Brian grew up in a small town in upstate New York. His love of sports started in childhood and continues to this day. He played every sport he had access to, swimming, baseball, football, basketball, club lacrosse, and hockey. Oddly enough, he found the path to his future career through the influence of his high school girlfriend. In high school, when Brian wasn't playing or practicing, he'd spend time at his girlfriend's house. Brian recalls watching her dad's evening ritual; he'd come home, grab the newspaper, and turn the television to the stocks channel. Brian was curious, and his girlfriend's dad accommodated his curiosity by explaining what he was doing.  When it came time for college, Brian knew he would pursue a degree in business.
Brian graduated with his Bachelor's in Economics in 1995, and has spent more than 22 years as a financial and wealth advisor, holding designations as a ChFC® Chartered Financial Consultant, a CLU® Chartered Life Underwriter, AIF® - inactive, and as an Accredited Investment Fiduciary. A career in finance is the only job Brian ever wanted, but the reality of a field driven by a "commissions first" attitude eventually led Brian to acknowledge that he could and would do better. Brian recalls his grandfather's distrust of the corporate world, particularly men in suits. His grandfather was a successful train dock supervisor who attributed much of his success on refusing to tow the company line when he knew it wasn't right. Influenced by his grandfather's lifelong perspective and his inner drive to do what was right for his clients, Brian left the commission-driven broker world behind. Brian and Michael started RS Wealth Management in 2011, later becoming Hayden Royal of Wilmington in 2020, because they shared a common goal: helping people.
Brian married Corinna in 2000, was saved by His grace in 2001, and became a father in 2001, 2005, and 2008. His life forever changed on Father's Day 2011 when his youngest son was diagnosed with Ewing's Sarcoma, a rare childhood bone cancer. Thankfully, he can now say his greatest happiness comes from being able to say he is the father of a cancer survivor!
Education Background and Professional Designations:
Education:
BA Economics, State University of New York, 1995
Designations:
ChFC®- Chartered Financial Consultant®
AIF® - Inactive
CLU®- Chartered Life Underwriter®
ChFC® Minimum Qualifications:
Bachelor's degree or its equivalent, in any discipline, from an accredited university, this qualifies as one year of business experience

Three years of full-time business experience is required; this three-year period must be within the five years preceding the date of the award (part-time qualifying business experience is also credited toward the three-year requirement with 2,000 hours representing the equivalent of one year full-time experience).

Must fulfill the ChFC® seven course curriculum, as well as two additional elective courses

Pass the exams for all required and elective courses

Pass a background check and candidate fitness standards test.  You must reveal any criminal history, pending litigation or ethical violations.  The CFP board verifies all employment history, qualifications and disciplinary issues via FINRA's Central Registration Depository.
Chartered Life Underwriter® Minimum Qualifications:
Once fulfilling the ChFC® designation, one may also earn the Chartered Life Underwriter® designation by completing a minimum of three additional courses. For the Chartered Life Underwriter®, one must complete the remaining core courses and select from the electives list for that program if additional courses are still needed; electives in the ChFC® program may not be used as electives in the Chartered Life Underwriter® program.
AIF®: The Accredited Investment Fiduciary® designation is a credential awarded by the Center for Fiduciary Studies, LLC, a division of Fiduciary360, to individuals who meet its professional, educational and ethical requirements, and demonstrate a commitment to fiduciary principles. The AIF® training curriculum culminates in a 60- question exam on the fiduciary practices, which requires a passing score of at least 75 percent. AIF® designees must agree to abide by the applicable code of ethics and complete six hours of continuing education each year on an ongoing basis.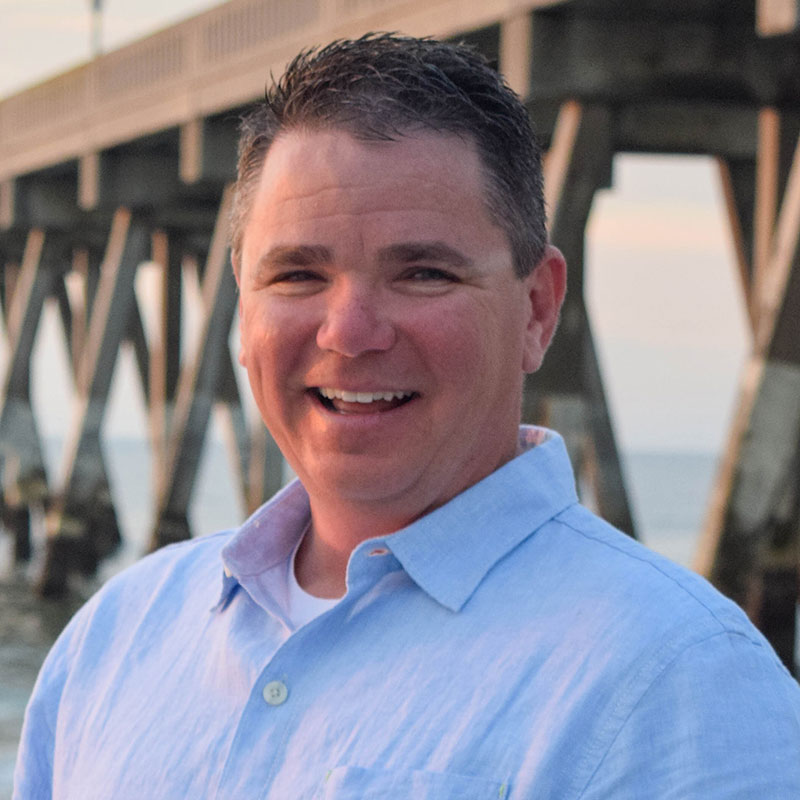 Investment Adviser Representative
Investment Adviser Representative
Michael grew up in Vanceboro, a small town in eastern North Carolina. During his childhood, he spent many summers working on his grandparent's farm. Throughout this time, he learned valuable lessons about life, money, integrity, and most of all hard work! Michael recalls learning about the value of money at a young age. At ten years old, he opened his first bank account where he deposited his hard-earned summer wages. He immediately recognized this was not the way to build long-term wealth when he asked the banker how much he'd earn on his money over the next year. The banker handed him a lollipop and responded, "Not much, son." This defining moment in Michael's life sparked his interest in stocks and investments, and, unbeknownst to him, guided him toward a career path in finance.
In the early '90s, Franklin Life Insurance recruited Michael, where he spent five years marketing and selling securities. He then worked with IFG Securities for a brief stint, which ultimately let him to to join LPL Financial in July 2001. As the largest independent broker dealer in the U.S. at the time, he spent the next decade working with LPL, where he eventually met and joined forces with Brian. In January 2011, Michael and Brian co-founded RS Wealth Management, LLC which later became Hayden Royal of Wilmington in 2020. It is their goal to work together to serve their clients' best interests and they are truly committed to making their dreams become realities.
In 1993, Michael married his fourth-grade crush, Deanna and they welcomed their beautiful daughter to the family in 2003. They later gained a beloved addition of a Boykin Spaniel "Cooper" into their life. When not working or spending time with his family, you can usually find Michael outdoors enjoying his love for off-shore fishing and hunting.
The Hudson family has been active members of Scott's Hill Baptist Church since 1995 where they've enjoyed working with the youth group. In the community, Michael has served on the board of the Cape Fear Museum, where he's held positions as Board President, Vice President and Treasurer. The Hudson Family is also annual supporters of Shave for Sean, a St. Baldrick's fundraiser in the fight against childhood cancer. Michael is grateful for every opportunity he's been presented and seeks daily direction in life from his Lord and Savior, Jesus Christ.